For a fully integrated approach to Medical & Emergency Management
Our On-Site Medical Staff supports clients in need of land-based, offshore, and remote medical staffing in industries including oil, gas, mining, and construction. When the nearest suitable medical facilities are far away, it is imperative that you have the right medical equipment and facilities on-site to keep your employees safe.
Tailored to your needs, ATA International Holdings can provide, organise and run remote-site medical clinics, deliver specialised ambulances and vehicles as well as medical supplies for all purposes.
The Medical Staffing services provided are specifically designed to help you maintain the health of your workforce and ensure the continuity of day-to-day operations.
The level of medical cover we offer ranges from
providing a single on-site paramedic, to a full medical team
Healthcare when you need it, where you need it!
Our integrated approach to Healthcare ensures that your employees receive quality medical care, reducing risks of illness, injury and avoiding costly delays which affect the successful running of your operations.
Personnel trained in Health & Safety standards
We help you meet international legislation for Health and Safety requirements
Fit for work and injury management
Occupational Health
Hygiene and quality assessments
Development of client specific SOP
Incident management
Site specific training in poisonous substance, disease and outbreaks
Develop and maintain Medical Emergency Response Plans
Develop and maintain Local Emergency Response Plans
On-site accredited training
Refresher ACLS courses
Customized medical & rescue courses created to suit your environment
We are able to procure any medical or rescue supplies and export globally
Providing you all-encompassing healthcare services 
Personnel assist in implementing Industry standard medical equipment at your Clinic
Benefits of On-Site Medical Staffing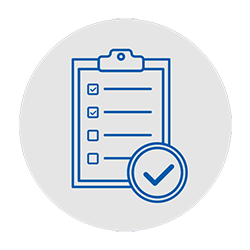 Protect your company's reputation by adhering to industry regulations and best practices for on-site medical care.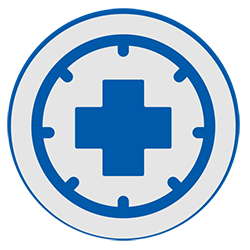 We will provide timely and quality medical care to all your employees, reducing risks of illness, injury and avoiding costly delays to the successful running of your operations.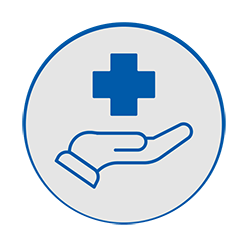 We will support your Duty of Care at all times, allowing your business to attract, retain and motivate your employees. In line with your specific on-site requirements, we will organise the recruitment, training and management of the medical staff we provide. Ensure they have the appropriate experience and language skills to seamlessly integrate with your teams.
With a strong focus on prevention, our solution aims at making your workplace safe for your employees to remain healthy and productive. Furthermore, it can help to reduce the severity of medical cases and the associated lost time due to injury/illness.
Our medical providers are supported by Topside Assistance, which provides 24/7 access to medical advice and telemedicine technology.
Discover The Impact of All-In-One Medical Staffing Services During a Crisis.
Ensure your company's success through efficient all-in-one turnkey Healthcare and  Emergency Management Solutions. These solutions suit your specific needs in complex and remote environments.
Download now and read real-life success stories for yourself in our case study.