Different Types of Medical Services
Managing employees' health on project sites in remote locations comes with several challenges, including access to medical services and emergency medical care. These demanding work locations considerably affect an employer's ability to meet their duty of care obligations, significantly affecting employee satisfaction, productivity, and business continuity.
How do engineering, construction, and mining organisations manage this? The answer lies in having a complete healthcare management solution in place, which identifies and implements what types of medical services are needed ranging from emergency vehicle services, aeromedical emergency services, and medical facilities to meet the recommended healthcare management standards.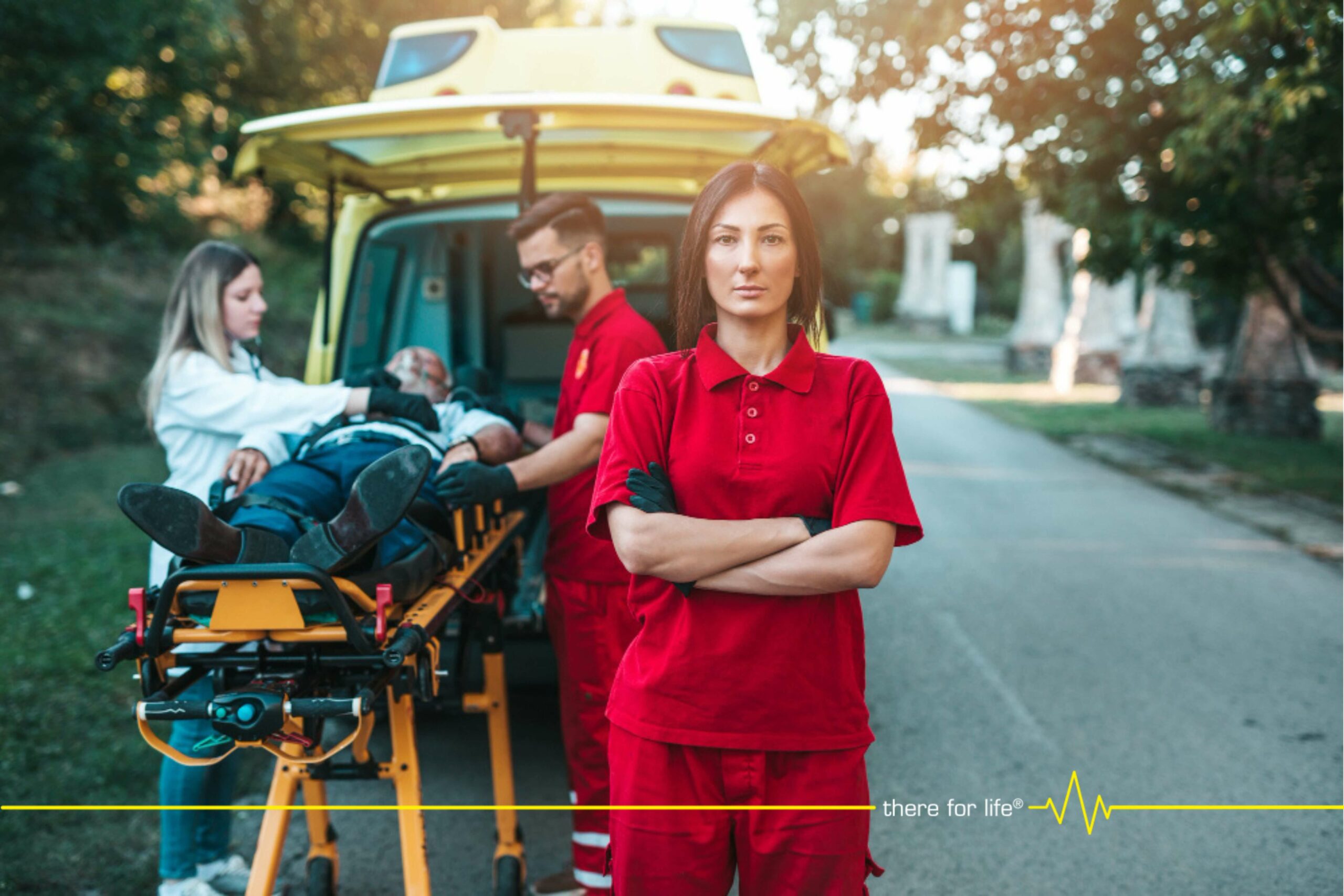 The Need for Emergency Vehicle Services
Emergency vehicle services play a critical role in emergency medical response, particularly in remote and hazardous locations where access to medical care is limited, where patients must be transported to the next upgraded level of care.
These vehicles are equipped with essential medical equipment which can be lifesaving in the case of accidents, emergencies, injuries and illnesses. Various types of emergency vehicles can be used. These include:
Van type base vehicle

– this type of vehicle can be utilised for several different medical services, such as a mobile clinic, mobile consulting room, or an emergency treatment facility. The benefit of having this type of mobile vehicle on-site is that medical personnel can travel to the employee needing assistance.

Truck cab vehicles

– utilises a 4X4 truck with a cab converted into an ambulance which houses emergency medical equipment. These vehicles can effectively navigate the off-road environment experienced in these locations.

LDV ambulances

– these emergency vehicles are constructed using a modular frame and aluminum. This vehicle is known for its strength and durability, which is why it is an excellent option for the harsh conditions of remote locations. It is also suitable for patient transportation in rugged conditions.

Medical Trailer

– emergency medical trailers are designed to be mobile and carry the medical equipment necessary to treat emergencies, injuries, and accidents on the project site, such as mass casualty incidents.
For emergency vehicles to be effective, they must be equipped with the correct equipment and staffed with medical personnel with the appropriate training and experience required to handle the unique challenges of working in these remote locations.
Emergency Air Evacuation Services for Remote Locations
Reaching patients quickly in remote areas is critical to ensuring employees' access to specialist medical care. The work on these remote projects is often dangerous, challenging, and complex, especially where machinery and the harsh environment are concerned. Due to this, accidents, injuries, and illnesses do occur.
In the event of a severe or life-threatening medical emergency, it may be deemed necessary for an employee to be transported swiftly from the site and transferred to a facility that offers specialised care. This process may sound simple, but the off-road conditions within these locations make this nearly impossible. This is where the need for aeromedical services comes in.
Aeromedical helicopters provide a crucial lifeline for employees in remote locations, enabling them to access specialised treatment rapidly to rapidly access specialised treatment.
Deploying medical helicopters in these locations can present unique challenges, such as limited landing areas or inclement weather. Therefore, it is vital to ensure that professionals with experience in these harsh conditions facilitate the aeromedical services you are utilising for your project site.
Over and above emergency medical transport, air evacuation services also play a critical role in delivering medical supplies and personnel to remote locations, as accessing these sites on the ground is often difficult by road.
Temporary or Semi-permanent Medical Facilities
Essential to meeting your duty of care obligations is providing your employees with quality medical care. Access to medical care within this environment is vital to ensuring that the health of your employees is maintained and that productivity remains high.
There is often limited access to medical care within these locations; thus constructing temporary or semi-permanent medical facilities is necessary. These clinic facilities are used to provide proximity, curative, and preventative medical care to employees.
Various types of medical facilities can be designed within these locations. This includes clinics, emergency casualty, ICU, and theatre facilities. The type of facilities mainly constructed depends on the specific needs and requirements related to the project site.
Identifying the correct medical services for your remote project site
From the above, it is clear that emergency vehicles, aeromedical response, and temporary or semi-permanent clinic services are vital to ensuring that employees have access to the best quality medical care. The complexity of implementing these services within remote locations is a challenge for organisations, which is why this process should be part of a complete healthcare management solution.
A comprehensive healthcare management solution, such as ATA International's solution, will assist you in meeting the specific medical needs of your unique project site. This shall include identifying the type of medical services, facilities, vehicles, and aeromedical support you may require and ensuring that you meet your duty of care obligations. Over and above this, ATA International Holdings can assist you with the trained and experienced medical staffing needed to provide the highest level of care.
By partnering with ATA International Holdings and utilising our complete healthcare management solution, you will be able to
Meet your duty of care requirements and ensure your employees can access timely medical and emergency care.

Minimise workplace injuries through effective injury management and on-site specialist support.

Save on costs by effectively managing recordable injuries and preventable illnesses and, in doing so, reducing the loss of productivity due to absenteeism.

Ensure compliance across occupational health regulations and standards.

Enhance business continuity by having suitable healthcare measures in place to ensure operations remain unaffected.
Emergency vehicle services, aeromedical emergency services, and temporary clinics are all critical components of emergency medical response in remote locations. Deploying these services within these areas can often pose several different challenges, which is where ATA International's services play a significant role. Our experienced team will assist you in developing a complete healthcare management solution that encompasses all these services and will  provide you with the peace of mind knowing that you are compliant with the recommended healthcare management standards, that you are meeting your duty of care needs, and that your employees shall be well taken care of in the case of an illness, accident or emergency.
Trevor Justus, an esteemed Managing Director and founding partner with over 15 years of experience, holds a pivotal role at ATA International. With unwavering dedication, Trevor directs and controls the company's operations, providing strategic guidance and direction to ensure the achievement of targets and objectives. In addition to his professional endeavours, Trevor leads a captivating personal life as a committed Game and Cattle Farmer. His passion for agriculture and sustainable practices serves as a testament to his deep connection to the land and business growth. As a visionary leader and consummate professional, Trevor Justus significantly contributes to ATA International's success, leaving an indelible mark on the business.