Seeing actions which breathe and bring life to the ATA International Holdings Motto, THERE FOR LIFE, is a great achievement for our company and as a company, we did just that!
When our longest working employee was in need of help, Trevor Justus (Director of ATA International Holdings) stepped in to assist. Eveline, informally known amongst the staff as 'Mamma' has been working at ATA International Holdings for 12 years. She is often the voice of reason, incredibly nurturing, caring and offers sound guidance to all. When her eyesight began deteriorating, ATA International Holdings offered her the necessary support and financial assistance for the professional treatment and correction of her eyesight.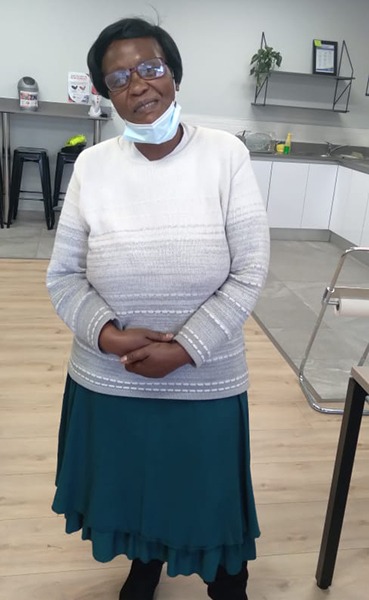 With the logistical support from Tasneem Bowles (Operations Manager of ATA International Holdings), Eveline was able to see an Ophthalmologist to test her eyes and determine the nature of the problem and what medical options were available to her.
After the first exploratory appointment it was concluded that she would require cataract surgery to correct her eyesight.
After a successful surgery, the staff at ATA International Holdings assisted with the post-operative treatment in the form of medicated eyedrops. Since the surgery, Eveline has received new glasses to further improve her quality of life.
The staff members at ATA International Holdings, have seen a significant difference in her spirit since her surgery, it is a heartwarming feeling to know what a huge difference this has made for her.