Aeromedical emergency services are a vital necessity when managing and running a mining site in a remote area. Not only is the work that employees do on these sites dangerous, but the environment is often challenging due to its remote location. In many of these cases, all is being done to ensure that occupational health regulations are being met, that all employees are trained effectively, and that there are medical personnel on hand. However, even though all these boxes are ticked, accidents can still happen. This is where aeromedical emergency services act as a lifeline and are lifesaving. We unpack this below and identify how aeromedical emergency services are necessary to ensure that you meet your duty of care requirements as an employer.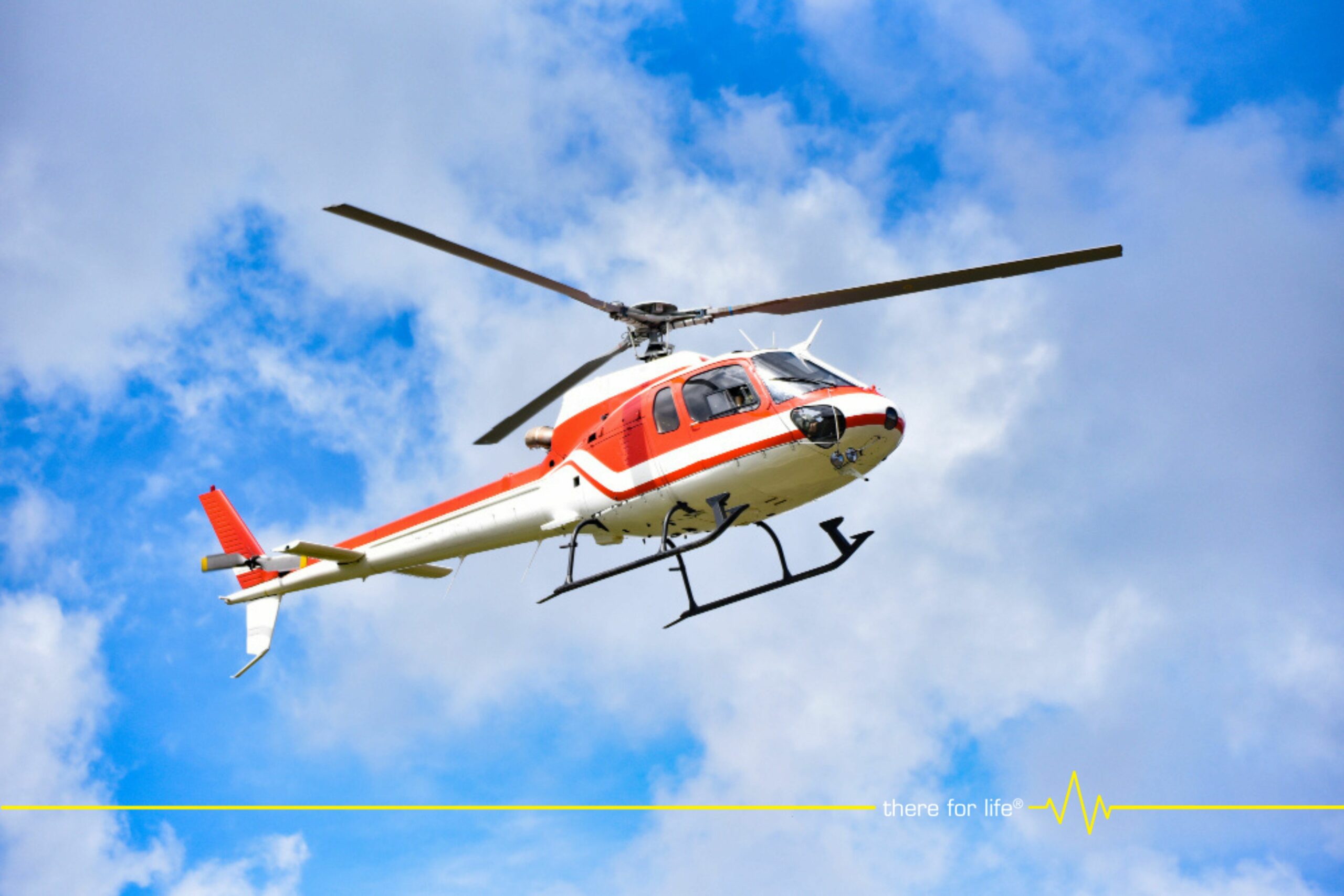 How are aeromedical emergency services used for mining sites?
Aeromedical emergency services, also known as air ambulance service, aeromedical evacuation or simply medevac, involving helicopters, have revolutionised how medical emergencies are handled in remote locations such as mining sites. The remote nature of these project sites often means that using traditional ground ambulances is challenging. This is due to the rugged terrain, which takes a long time to navigate. When a patient desperately needs medical attention due to an accident, illness or injury, time is of the essence.
In the event of a severe or life-threatening medical emergency, employees must be transported quickly out of the location and transferred to a facility that offers specialised care. This sounds simple, but the off-road conditions within these locations make this nearly impossible. Aeromedical helicopters provide a crucial lifeline for employees in remote areas, enabling them to access specialised treatment quickly. This is when aeromedical emergency services, such as those offered by ATA International, will be dispatched.
ATA International Holdings can cater for both short and long-range flights and can ensure that the aeromedical emergency services are cleared with flight authorisation fast and efficiently, enabling the patient to get the specialised care they need. These aircraft have life-support equipment such as oxygen tanks, defibrillators, and medication to provide advanced medical care during the flight. This means patients can receive timely and critical care before they arrive at the closest specialist medical centre.
Central to this success is the need for trained medical personnel to manage the treatment process in the air. Deploying medical helicopters in these locations can present unique challenges, such as limited landing areas or inclement weather. Therefore, it is vital to ensure that the aeromedical services you are utilising for your project site are facilitated by professionals with experience in these harsh conditions.
By utilising the aeromedical emergency services that ATA International Holdings provides, you allow for the following:
Airlifting patients to specialised medical facilities for further treatment or evacuating critically ill or injured patients from remote mining sites.

Improved overall patient medical outcomes due to the speed of transport and the ability of helicopters to bypass traffic, construction, and other obstacles that may delay ground transportation.

To respond faster and provide earlier medical intervention, which is essential in severe injuries or illnesses.
From a business perspective, the ability to provide aeromedical emergency services assists you in meeting your duty of care requirements and ensuring compliance with specific occupational health regulations. This ensures that you as an employer have your employees' best interests at heart and that you will do what is necessary to ensure that they remain healthy and receive the best possible care available in the case of a severe accident, illness or injury.
How do you ensure you have access to aeromedical emergency services for your mining site?
From the above, it is clear that access to aeromedical emergency services can significantly benefit your ability to provide your employees with the best possible medical care on a remote mining site. Many employers ask, "How do you know what kind of aeromedical emergency services you need?" The answer to this question lies in having a complete healthcare management system like the one ATA International provides in place.
This total healthcare management system is designed to meet your specific remote mining site's duty of care requirements and occupational health regulation compliance needs. The implementation of this kind of system follows the following steps:
Step 1: A complete project site audit and risk assessment.
Step 2:

The design of a specific healthcare management system related to the site needs.

Step 3:

A breakdown of all medical and rescue, equipment, staffing and specific emergency medical services required.

Step 4: The sourcing and procurement of all the necessary medical personnel and equipment required for the site.
Step 5:

Implement risk mitigation plans, Medical Evacuation Response Plan (MERP) and strategies for emergencies, illnesses or accidents requiring aeromedical services.
Each step mentioned above is vital to the ability to provide fast and efficient care for employees in the case of emergencies, illnesses, injuries or accidents. When an incident like this occurs, a procedure will be in place that will alert the ATA International Holdings team to the need for aeromedical services. The team will then organise and dispatch the aeromedical emergency services required. This process ensures timely access to specialised medical care, which is lifesaving.
Aeromedical emergency services play a critical role in the mining industry by providing a quick and efficient medical response in remote and challenging environments. The use of helicopters in aeromedical emergency services is supported by specialised equipment and training, allowing medical personnel to provide advanced medical care. For the aeromedical emergency services to be fast and efficient, they should be part of a total healthcare management system, like those offered by ATA International. ATA International Holdings prides itself on providing Healthcare management, that's there for life®. This system ensures that risk mitigation strategies and plans are in place for fast and efficient access to aeromedical emergency services. Contact us today if you are looking for effective ways to meet your duty of care obligations and provide your employees with the best possible medical care. Let us work together to implement a complete healthcare management system focusing on your mining sites' occupational health needs and requirements.
Trevor Justus, an esteemed Managing Director and founding partner with over 15 years of experience, holds a pivotal role at ATA International. With unwavering dedication, Trevor directs and controls the company's operations, providing strategic guidance and direction to ensure the achievement of targets and objectives. In addition to his professional endeavours, Trevor leads a captivating personal life as a committed Game and Cattle Farmer. His passion for agriculture and sustainable practices serves as a testament to his deep connection to the land and business growth. As a visionary leader and consummate professional, Trevor Justus significantly contributes to ATA International's success, leaving an indelible mark on the business.