The healthcare sector is increasingly bombarded with new medical equipment. It is extremely important to maintain equipment efficiency to provide quality care and cut costs.
The healthcare industry, whether labs, clinics or hospitals, use a vast variety of specialized equipment, devices, and medications to serve patients better. If you don't keep maintain and keep track of this equipment, staff will spend a lot of time searching for equipment and not focused on patient care. This involves putting your patient's life at stake just because medical equipment you have could not be traced at the point of need. When hospitals have to continuously deal with increased patient demands, understaffing and rising costs, effective equipment management becomes vital.
Equipment efficiency does not only provide high-quality patient care but also saves cost. Simply put, healthcare facilities need to give high-quality care using fewer resources at a reduced cost. It is important that while you cut the cost, the quality of care should not be compromised. Healthcare systems of all sizes can benefit by rethinking factors like the distribution, asset acquisition and management of medical equipment. They can improve their overall capacity, quality of care, workflow and productivity by maintaining the efficiency of their equipment.
Equipment management concerns and importance of equipment efficiency
The rise in the number of medical equipment

As the technology advances, it becomes more tightly integrated into patient care and the pressure to keep up with such new devices increases. Such advances result in an increase of medical assets with additional requirements of user training, maintenance, service and reporting all while maintaining quality patient care. All of these factors have a negative effect on the budget of a healthcare facility.
It is also noted in the Electronic Health Reporter that hospitals in the United States have a medical equipment utilization rate of between 32% and 38%. This is brought about through overspending and bad equipment management. To simply cut the number of medical assets alone will not fix the under-utilization percentage, healthcare facility managers should also look to optimize the workflow of their operation.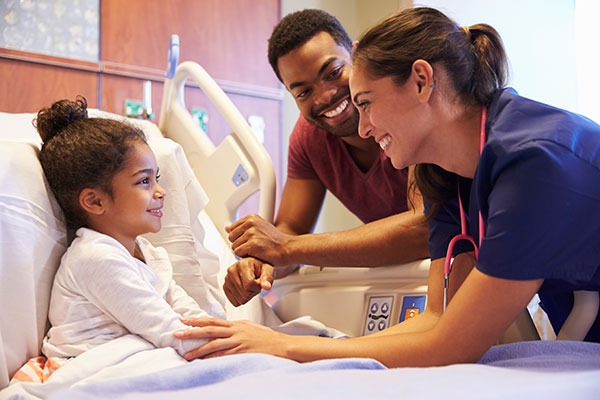 Hospital incidents and quality care

The hospital should be able to provide quality care to its patients. Patients should be able to get treatment and care without patient developing infections like post-operative hemorrhages, pulmonary embolisms, respiratory failure and reaction to transfusions
When surgical instruments are properly tracked and timely sterilized using a properly maintained sterilizer, in-hospital infection rates drop and it actually helps in preventing the spread of disease. Put simply, preventing the spread of disease begins with proper equipment management.
Secondly, having the correct quantity of medical equipment and supplies when needed, helps to prevent patients from being denied any health services. Healthcare facilities need to keep accurate and timely data on equipment or supplies when they go low and need to be re-ordered. Digital medical inventory software's are available to assist facilities and improve employee performance and patient care.
Improving overall workflow
Any delay in duties or action by the healthcare system can cause serious consequences. For example, if you take too much time searching for the required equipment or if the lifesaving equipment is not working properly, the patient can get sicker or even pass away
Medical equipment and devices must be regularly maintained to ensure proper functioning so that they are ready to be utilized within moment's notice. Performing preventative maintenance by trained technicians on medical equipment is recommended by manufacturers and can double the lifetime of your equipment and minimize breakdowns. Record keeping of maintenance history can be managed by a digital platform.
Improving productivity
When medical equipment is clean, accessible and in good working order, the healthcare professionals not only become more productive but the conditions also become safer for patients. Now whenever a nurse looks for a piece of equipment, it will always be easily found and in good working order.
By improving the above concerns, you increase the overall performance of your healthcare facility by simply improving the equipment efficiency and management.
Aidan Justus, Commercial Director, joined the ATA International Holdings team in March 2018 and has amassed 5 years of experience with the company. With a relentless drive for success, Aidan is responsible for developing and implementing strategic commercial initiatives, monitoring performance and building strong relationships with clients and stakeholders. In addition, Aidan actively supports and collaborates with senior management, leveraging his expertise and ambition to achieve organisational objectives. As a former sportsman turned ambitious businessman, Aidan Justus brings a unique blend of determination and business acumen to ATA International Holdings.